Bankruptcy
Indianapolis Bankruptcy Attorneys
Get a Fresh Start With An Experienced Team
When you are facing a substantial amount of debt, it is very easy to be overwhelmed and not to know where you should turn or what you should do next. You do not want to ignore the problem because it is only going to get worse. However, you might be frightened by the word "bankruptcy" worrying that it is going to cause you financial ruin for the rest of your life.
The truth of the matter is that bankruptcy is not nearly as scary as many have made it out to be. In fact, in some cases, it might be the best option for you. Before you make that decision, speak with an Indianapolis bankruptcy attorney at Law Offices of Eugene Mogilevsky, you will want to learn a bit more about what bankruptcy is and what options might be available to you.
Considering bankruptcy? Discuss your situation with an Indianapolis Bankruptcy Lawyer at Law Offices of Eugene Mogilevsky. Dial (317) 743-7958 or complete a form for an appointment.
What Is Bankruptcy?
When a person is no longer capable of meeting their obligations to creditors and lenders, they are allowed to relive some or all of their debts.
There are two types of personal bankruptcy that are typically used to help people who are in debt and who do not see a way out of the problem:
Chapter 7 bankruptcy, it means that the debtors are able to discharge all unsecured debt such as credit cards, medical bills or unsecured loans
Chapter 13 bankruptcy, the debtors will repay all or a portion of their debt based on a payment plan.
When you are considering filing for bankruptcy, it is important to remember that there are some debts that cannot be removed. These include federal and state taxes, student loans, and spousal and child support.
It can take care of most other types of debt though, and it could be a great option for you. You will no longer have to worry about being called and pursued by creditors, and you can start over with your life. For many, it is the perfect way to find a new lease on life. However, you will need to think about which of these options is going to be the right choice for you.
Still, if there are other options available for you to get out of debt that avoid going through bankruptcy, they are still going to be a better option. When you file for a bankruptcy, it is going to stay on your record for about a decade, and this is going to affect your credit and your ability to get loans for real estate, vehicle loans, and more. Always think carefully and make sure it is your last choice before you file.
What Are the Benefits of Filing for Bankruptcy?
Is bankruptcy really worth it? If you are struggling against serious debt, filing for bankruptcy is one of a few options that you may take.
Common reasons why people file for bankruptcy:
Bankruptcy eases stress because it immediately stops creditor harassment
Stops lawsuits from creditors
Stops wage garnishments
Stops or delays foreclosure
Stops repossession of some property
Ends debt and allows you to get a fresh start and an opportunity rebuild your credit immediately
Want to know more? Contact Law Offices of Eugene Mogilevsky to set up an appointment with a skilled bankruptcy lawyer in Indianapolis. We have years of experienced and rare are ready to answer your questions and guide you through the filing process. There is no need to continue the struggle and avoid creditors -- let our attorneys help you find the best solution starting today.
What is Chapter 7 Bankruptcy?
This is the most common type of bankruptcy filed in the United States today. If you want to file a Chapter 7 bankruptcy, you will need to meet certain criteria first. You need to pass the means test which proves that your income is less than the median income for a family of your size in your state. If you make more than this amount, it means you will have to file a Chapter 13 bankruptcy instead.
In addition to passing this test, you will also have to receive credit counseling from a credit counseling agency that has been approved through the U.S. Trustee Program's website.
When you file Chapter 7, you will find that you are able to keep some types of property that are exempt. This will include most of the real estate mortgages, as well as car loans that you might have. If you have other assets, they are going to be liquidated and the money is going to go toward paying back the creditors.
How to File Chapter 7 Bankruptcy
Filing for Chapter 7 bankruptcy in Indiana involves the following key steps:
Eligibility Check: Determine if you qualify based on your income and the means test.
Credit Counseling: Complete a mandatory credit counseling course.
Gather Financial Documents: Organize income, expenses, assets, debts, and tax returns.
File Bankruptcy Petition: Submit your bankruptcy petition and pay the filing fee or request a fee waiver.
Automatic Stay: Once filed, an automatic stay halts creditor actions.
Meeting of Creditors (341 Meeting): Attend a meeting where the trustee and creditors may ask questions.
Financial Management Course: After the 341 Meeting, take a financial management course.
Discharge of Debts: Approved Chapter 7 discharges eligible unsecured debts.
Post-Bankruptcy Counseling: Complete a post-bankruptcy financial management course.
Comply with Court Orders: Follow court orders and consult a bankruptcy attorney for guidance.
Navigating bankruptcy is complex; consult an attorney to understand your rights and responsibilities, and to address your unique circumstances. They can also offer guidance on exemptions and property protection.
For experienced guidance, reach out to our Indianapolis Chapter 7 lawyers at (317) 743-7958.
Going Through Chapter 13 Bankruptcy
The debt is not going to be erased or discharged with a Chapter 13 bankruptcy as it would be with a Chapter 7. This is an option for those who are making more than the median amount of money for a family of their size in their state, but who are unable to pay their bills temporarily for some reason or another.
With this type of bankruptcy, the court will reorganize the debt. Some of it might be discharged, but not all of it. The court will come up with a plan that will reorganize the debt to be paid back over the course of three to five years in most cases. At the end of the period, remaining debt is likely to be discharged. One of the reasons that some people choose this option when filing is so they can keep more of their property, which could potentially be lost when they are filing a Chapter 7 bankruptcy.
Want to know more? Discuss your financial matter with our Chapter 13 bankruptcy lawyer in Indianapolis – your consultation will be confidential. Call (317) 743-7958 today.
Never File Bankruptcy on Your Own
You might have seen or heard about products that you can use to file for bankruptcy on your own. However, this is one of the biggest mistakes you could make. There are certain requirements that need to be followed, and paperwork that needs to be filed. The best – and really only – course of action is to get in touch with a bankruptcy attorney who has plenty of experience in the field and who can help walk you through each step of your case.
The bankruptcy attorney in Indianapolis that you choose should be able to answer all of your questions, and they should be able to take care of your creditors, so you no longer have to deal with them on the phone. Great bankruptcy lawyers will help you determine what type of bankruptcy is right for you, as well. Ultimately, they should provide you with a clear path that you are going to follow through the bankruptcy process that will help you to get clear from debt so you can start over.
Speak to seasoned Indianapolis Bankruptcy Attorneys at Law Offices of Eugene Mogilevsky. Contact us or call (317) 743-7958 to make an appointment. We're available 24/7.
"They were so supportive at every step and made the process so streamlined!!"

Hira A.

"Not only is he very smart but also very concerned, caring and easily accessible through emails, phone calls as well messages. he went beyond his responsibilities to ensure my case is done and on time I literally had to do nothing at all."

Mary G.

"He is very knowledgeable regarding the immigration process. He was very prompt and efficient in my case."

Vaishnavi P.

"We were highly impressed and satisfied with his knowledge on immigration."

Andrew J.

"Eugene was very professional and very responsive at any time of the day."

Yevhen A.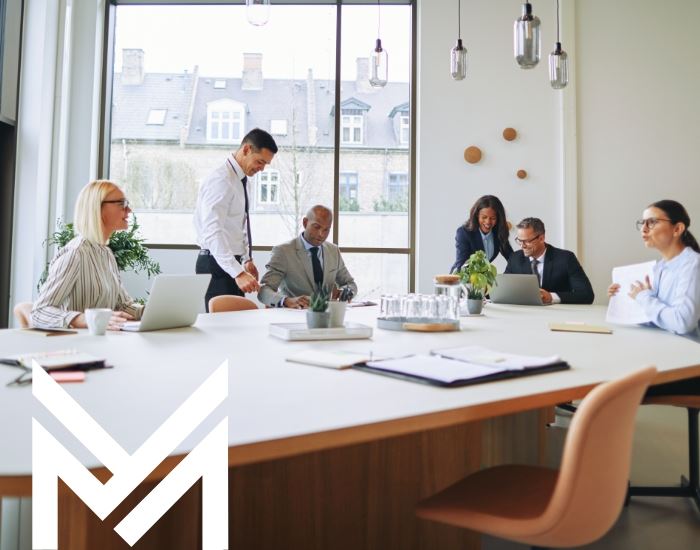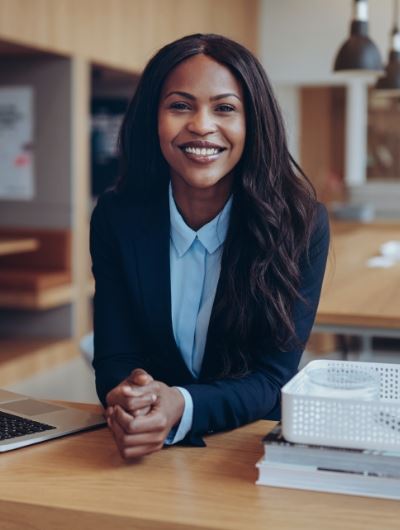 We are ready to help you with your bankruptcy questions and needs.
If you want to know whether filing bankruptcy is going to be the right choice for you, or whether you should seek a different route to financial peace of mind, you will want to get in touch with us today. You can visit our site and schedule a consultation, give us a call, or send us an email. Law Offices of Eugene Mogilevsky, LLC are ready to help you with your bankruptcy questions and needs.
Continue Reading
Read Less
Our Values Why Choose Us?
Our Understanding

One of the most important benefits of working with our experienced attorneys is our understanding of how many of the challenges we face in our daily lives are actually interrelated.

We Help You Feel at Ease

Most people do not feel all that comfortable speaking with an attorney. It's natural to be nervous. We want to put you at your ease. To that end, we do everything possible to make your experience as positive as possible from the initial consultation onward.

We Chose Our Portfolio of Services Carefully

Our goal is to ensure that you are able to achieve a positive outcome with us in virtually any situation, whether you need to create a living will, you want to avoid dying intestate, you need to set up a power of attorney, or you need help pursuing and achieving US citizenship.
CONSULTATIONS Available
Contact Our Offices
Whether you have questions or you're ready to get started, our legal team is ready to help. Complete our form below or call us at (317) 743-7958.