Divorce
Indianapolis Divorce Lawyers
Dealing with divorce and all its fallout can be stressful, emotionally difficult and challenging for people. The divorce process brings out issues that are inherent to it, ranging from child custody to spousal maintenance. It can be the trigger for financial problems. And something all divorces have in common is the need for the spouses to divide up their property and debts. In the midst of all this, it's imperative that people have legal counsel that's both reliable and relatable.
The Indianapolis divorce lawyers at the Law Offices of Eugene Mogilevsky, LLC have been serving clients since 2014. We've built up a track record of success, and one reason is that we want to be sure people are comfortable working with us. Talking to an attorney about sensitive personal issues can be nerve wracking and we aim to set clients at ease. Then we get down to work and give them the diligent research and firm advocacy they need. From our Indianapolis office, we serve all of Marion County, and throughout Hamilton, Hancock, Hendricks, Johnson, Shelby, Boone, Madison, and Morgan counties.
Call today (317) 743-7958 or reach out online to set up a consultation with our Indianapolis divorce lawyers.
Marital Property & Separate Property in an Indiana Divorce
The first step in property division is to determine what type of property each asset (or debt) is. Does it belong to a spouse individually or does it belong jointly to the marriage. The former is referred to as separate property and the latter is termed marital property.
This distinction will be crucial, because spouses keep all of their separate property, while still receiving an equitable share of the marital property. However, spouses need to be aware that the legal paraments on what is considered separate property is tighter than may be commonly realized.
To be separate property, the spouse must have owned the asset in question prior to the marriage or received it as a gift (i.e., an inheritance) after the marriage.
This narrow definition reveals just how much isn't considered separate property. A spouse's 401(k) at work is not separate property, even if their name is the only one on it. The business a spouse began during a marriage is not separate property, even if one spouse did all the work. The only issue that matters is when ownership of the asset began—before or after the wedding date.
Even assets owned prior to the marriage may not be entirely separate property. The real estate or stock portfolio that appreciated in value after the wedding may be partly separate and partly marital property. The inheritance that was put into a joint checking account or joint stock portfolio might have transformed into marital property though that act.
All of which is to say that, while every marriage is different, most property in a divorce will be classified as marital.
What are the Residency Requirements for Filing for Divorce in Indianapolis?
To begin a divorce process in Indianapolis, one spouse must have lived in Indiana for a minimum of six months and resided in the county where the divorce is filed for at least three months before filing. This is a requirement that must be met for filing.
How is Child Custody Determined in a Divorce in Indianapolis?
To determine child custody in Indianapolis, the court considers the child's best interests. The court evaluates factors like the child's relationship with each parent, their physical and emotional needs, and the parent's ability to provide for them. The court may also consider the child's preferences, parental cooperation, and any history of abuse or neglect. The court may award joint or sole custody to one parent and may order visitation rights for the non-custodial parent.
Reach out to our Indianapolis divorce attorney by calling (317) 743-7958 or by filling out our online contact form. Consultations available.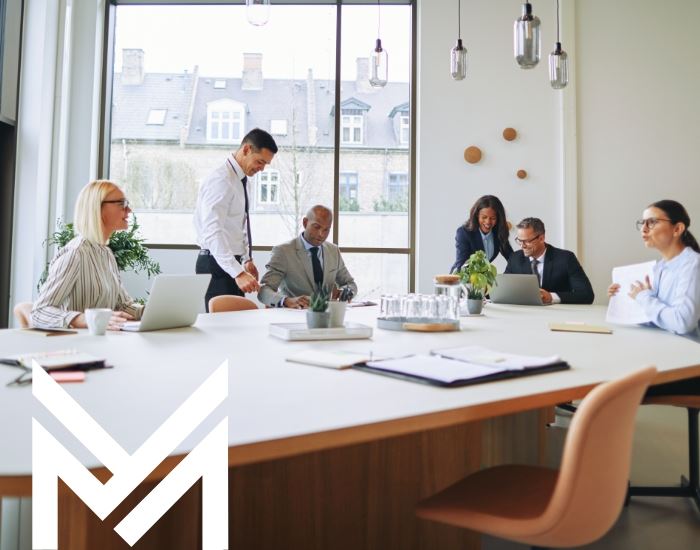 How Marital Property Is Distributed
The state of Indiana uses the principle of equitable distribution in dividing up marital property. This does not mean that marital assets must be evenly divided on 50/50 basis. It's possible that may be the outcome. It may even be the starting point for discussions. But it is not legally necessary that a settlement be equal—only that it be equitable. The latter term is more intangible, subject to discretion on the part of a judge in the event a divorce case goes to litigation.
Judges can consider a wide range of factors that can impact equitability. If there is a circumstance where one spouse owned an abnormally large amount of separate property, it's possible that the other spouse may get a higher than normal share of the marital property. A child custody agreement that determines where children will live may have ripple effects into the property division by determining who gets the house. If one spouse acted irresponsibly and wasted assets, that could have an impact on the final settlement.
All of these and more are possible issues that can affect property division. Spouses need to know that their attorney is on top of all the details and has their back in negotiations and—if necessary—in court.
Contact Us
Attorney Evgeny Mogilevsky is determined to see to it that his clients receive personalized attention, detail-oriented preparation, and hard-nosed negotiation, aimed at getting them a fair settlement.
Call the Law Offices of Eugene Mogilevsky, LLC today at (317) 743-7958 or contact us online to set up a consultation.
Continue Reading
Read Less
Our Values Why Choose Us?
Our Understanding

One of the most important benefits of working with our experienced attorneys is our understanding of how many of the challenges we face in our daily lives are actually interrelated.

We Help You Feel at Ease

Most people do not feel all that comfortable speaking with an attorney. It's natural to be nervous. We want to put you at your ease. To that end, we do everything possible to make your experience as positive as possible from the initial consultation onward.

We Chose Our Portfolio of Services Carefully

Our goal is to ensure that you are able to achieve a positive outcome with us in virtually any situation, whether you need to create a living will, you want to avoid dying intestate, you need to set up a power of attorney, or you need help pursuing and achieving US citizenship.
CONSULTATIONS Available
Contact Our Offices
Whether you have questions or you're ready to get started, our legal team is ready to help. Complete our form below or call us at (317) 743-7958.