Family Immigration - Adjustment of Status and Consular Processing
Indianapolis Family Immigration Lawyers
Helping Navigate Adjustments of Status
When an immigrant is able to secure a green card it means security, for themselves, their families, and others who may be relying on their presence in the United States. Getting the necessary adjustment of status can make the search for employment easier. Having stable employment makes it easier to plan for the future. Moreover, getting a green card is a significant step toward eventually applying for citizenship.
The Indianapolis green card lawyer who founded the Law Offices of Eugene Mogilevsky, LLC has walked in the same shoes as the clients he serves. Attorney Evgeny Mogilevsky immigrated from Moldova as a young man, getting an up-close education in immigration law and procedure before he even went to college. Now, with his own firm having been here since 2014 and built up a solid track record of success, Attorney Evgeny Mogilevsky wants to help others successfully walk that same path. Serving all of Marion, Hamilton, Hancock, Hendricks, Johnson, Shelby, Boone, Madison & Morgan counties, throughout Indiana and across the United States of America.
If you have questions about an adjustment of status, call our office at (317) 743-7958 or reach out online.
What's Required to Get a Green Card?
The first thing a green card applicant needs is a sponsor. This sponsor must be living within the United States and already be either a citizen or a green-card holder themselves.
It is not necessary that a sponsor be family member. It's true that immigration petitions based on marriage or other family relationships are common, but anyone who meets the basic eligibility noted above can be a sponsor. This can include friends and it's not uncommon for employers to sponsor employees.
Sponsorship is a significant commitment. The sponsor must sign an affidavit agreeing to effectively take responsibility for the applicant for a 10-year timeframe. The way this responsibility is enforced is, if the new green card holder were to need government benefits to live, the sponsor can be required to pay back the local, state, or federal agency that administered the benefits.
Please be aware that a sponsor does not have to be a relative. While family-based petitions, including marriage or engagement--are certainly common, employers also do sponsorship, and it can be done by friends. The only question—beyond the sponsor's own permanent residency status—is whether they will take financial responsibility for the green card applicant for a period of 10 years. If, over the course of this 10-year period, the applicant needs to be on a government program, the sponsor cold be required to pay back the appropriate public agency.
Contact our Indianapolis family immigration attorney today. Consultations can be arranged by calling (317) 743-7958 or by filling out our online contact form. We speak English, Russian, Bulgarian and Greek.
How to Apply for a Green Card
Form I-485 is the application that will be filed with United States Citizenship & Immigration Services (USCIS). The affidavit of support from the sponsor will accompany this form. There will also be an in-person interview with officials from the USCIS.
Our family immigration attorney can be present for this interview, and ensure that the immigrant's rights are respected during the process. We can also help applicants prepare for issues that are likely to arise in their interview.
One point that has to be emphasized—it's very important that the I-485 Form be filled out correctly and to have a correct, valid underlying basis for it. It's true that genuine and honest mistakes can be corrected, but that will may still cause a delay in the process. The waiting time for approval on a green card can already be significant—often ranging over a year of wait—and mistakes put an applicant in the back of the line again. Experienced legal counsel can help avoid this.
---
Don't hesitate to reach out to Law Offices of Eugene Mogilevsky, LLC today if you have questions about an adjustment of status.
---
"They were so supportive at every step and made the process so streamlined!!"

Hira A.

"Not only is he very smart but also very concerned, caring and easily accessible through emails, phone calls as well messages. he went beyond his responsibilities to ensure my case is done and on time I literally had to do nothing at all."

Mary G.

"He is very knowledgeable regarding the immigration process. He was very prompt and efficient in my case."

Vaishnavi P.

"We were highly impressed and satisfied with his knowledge on immigration."

Andrew J.

"Eugene was very professional and very responsive at any time of the day."

Yevhen A.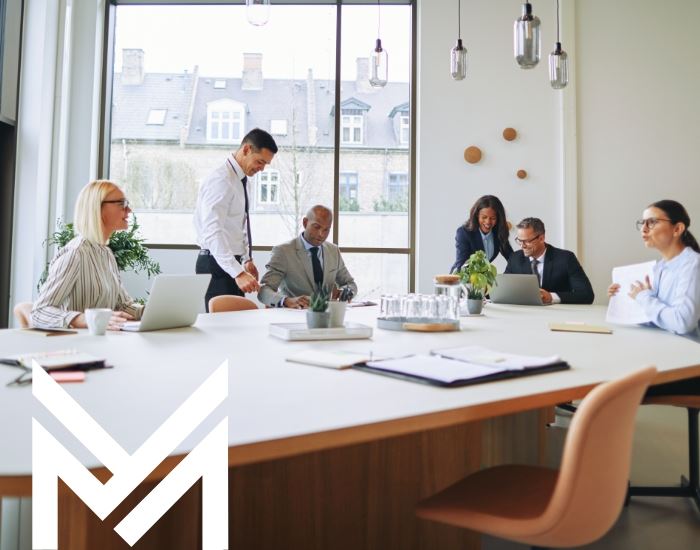 At the Law Offices of Eugene Mogilevsky, LLC we know from personal experience how much immigrants and their loved ones are counting on getting a green card. We take the compassion that comes with identifying with our clients journey and pair it with a sharp and astute grasp of all relevant immigration law and procedure.
Call our office today at (317) 743-7958 or contact us online to set up a consultation.
Continue Reading
Read Less
Our Values Why Choose Us?
Our Understanding

One of the most important benefits of working with our experienced attorneys is our understanding of how many of the challenges we face in our daily lives are actually interrelated.

We Help You Feel at Ease

Most people do not feel all that comfortable speaking with an attorney. It's natural to be nervous. We want to put you at your ease. To that end, we do everything possible to make your experience as positive as possible from the initial consultation onward.

We Chose Our Portfolio of Services Carefully

Our goal is to ensure that you are able to achieve a positive outcome with us in virtually any situation, whether you need to create a living will, you want to avoid dying intestate, you need to set up a power of attorney, or you need help pursuing and achieving US citizenship.
CONSULTATIONS Available
Contact Our Offices
Whether you have questions or you're ready to get started, our legal team is ready to help. Complete our form below or call us at (317) 743-7958.