Fiancee (K-1) Visas
Indianapolis K-1 Visa Lawyers
True love knows no boundaries. It might happen when U.S. military personnel, stationed abroad, meets the love of their life. Or someone temporarily working in a foreign nation might meet that special someone before being transferred back home. The era of online dating sites has made meeting a potential spouse from another land possible in a way that was never true before. But everything worthwhile comes with a challenge and in these cases, it can be the legal challenge of getting a K-1 fiancé(e) visa so the significant other can come to the United States.
Our Indianapolis K-1 visa lawyers have been serving clients since 2014. We've built up a track record of success, and one reason is that we want to be sure people are comfortable working with us. Talking to an attorney about sensitive personal issues can be nerve wracking and we aim to set clients at ease. Then we get down to work and give them the hard work and due diligence they and their loved ones are counting on. From our Indianapolis office, we serve all of Marion, Hamilton, Hancock, Hendricks, Johnson, Shelby, Boone, Madison & Morgan counties, througout Indiana and across the United States of America.
Call today (317) 743-7958 or reach out online to set up a consultation with a k-1 visa lawyer near you.
Proving an Engagement
An unfortunate reality is that claiming to be engaged when there is really no intention to marry is a tactic that gets used to defraud the United States Citizenship & Immigration Services (USCIS). So, the USCIS will want to see proof of engagement before granting a K-1 visa.
Examples of proof might be the fact money has already been spent planning the wedding. Reception venues require a down payment and the receipt for that can be a compelling piece of proof. If a couple has photos of the moment the marriage proposal was made, this can also be introduced.
Cellphone photos generally can help make the case to USCIS. They are dated and time stamped, so a couple that has pictures taken of each other throughout their dating relationship can use the pictures to prove a timeline. It's also helpful to bring in emails sent to each other that can further establish the timeline and demonstrate (without sharing the most personal emails) the genuine feelings the couple has for each other.
Good legal counsel that has been through these cases before can talk with each client individually and come up with suggestions for proving the engagement to USCIS.
Reach out to our Indianapolis K-1 visa attorney by calling (317) 743-7958 or by filling out our online contact form. Consultations available. We speak English, Russian, Bulgarian and Greek.
How to Apply for a K-1 Visa
The form used will be the I-129F and it will be filled out by the person who is already a U.S. citizen, done on behalf of their fiancé(e). Presuming approval, it is sent on the National Visa Center (NVC) in New Hampshire. At this point, the NVC assigns the petition a case number and moves it on to the U.S. Embassy where the fiancé(e) lives. The fiancé(e) is then able to file their own petition for the K-1 visa.
An attorney who has been through this process before can make sure documentation is in order, offer guidance in preparing for the interview, and ensuring the rights of the applicants are being respected.
"They were so supportive at every step and made the process so streamlined!!"

Hira A.

"Not only is he very smart but also very concerned, caring and easily accessible through emails, phone calls as well messages. he went beyond his responsibilities to ensure my case is done and on time I literally had to do nothing at all."

Mary G.

"He is very knowledgeable regarding the immigration process. He was very prompt and efficient in my case."

Vaishnavi P.

"We were highly impressed and satisfied with his knowledge on immigration."

Andrew J.

"Eugene was very professional and very responsive at any time of the day."

Yevhen A.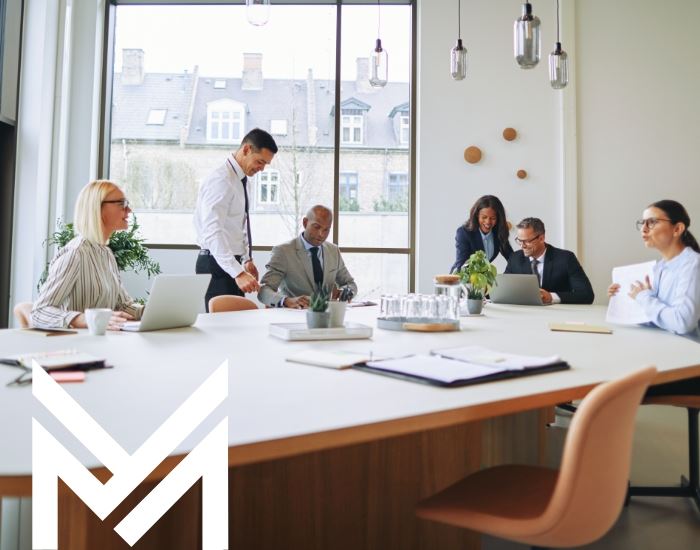 Attorney Evgeny Mogilevsky knows what clients who come to him for help with immigration issues are going through. Attorney Evgeny Mogilevsky was an immigrant himself, coming to the United States from Moldova. Before he even went to college, Attorney Evgeny Mogilevsky was gaining important, firsthand knowledge of how immigration law and procedure works. The ensuing years have seen that firsthand experience augmented with a deep understanding of the nuances of the law.
At the Law Offices of Eugene Mogilevsky, LLC clients get the whole package—knowledge and empathy. Call today at (317) 743-7958 or contact us online to set up a consultation.
Continue Reading
Read Less
Our Values Why Choose Us?
Our Understanding

One of the most important benefits of working with our experienced attorneys is our understanding of how many of the challenges we face in our daily lives are actually interrelated.

We Help You Feel at Ease

Most people do not feel all that comfortable speaking with an attorney. It's natural to be nervous. We want to put you at your ease. To that end, we do everything possible to make your experience as positive as possible from the initial consultation onward.

We Chose Our Portfolio of Services Carefully

Our goal is to ensure that you are able to achieve a positive outcome with us in virtually any situation, whether you need to create a living will, you want to avoid dying intestate, you need to set up a power of attorney, or you need help pursuing and achieving US citizenship.
CONSULTATIONS Available
Contact Our Offices
Whether you have questions or you're ready to get started, our legal team is ready to help. Complete our form below or call us at (317) 743-7958.