Citizenship & Naturalization
Indianapolis Citizenship Lawyers
Helping Clients Throughout Indiana Since 2014
There are plenty of benefits to becoming a full-fledged citizen of the United States. Citizens are eligible to vote in elections and help choose their leaders. There are more government benefits available to citizens, not the least of which is access to help paying for college. Even beyond the tangible benefits of citizenship, there is the security of knowing it's no longer necessary to renew a green card. An immigrant, their family, and perhaps their employer, know they can plan for the long haul.
The Indianapolis citizenship lawyers at the Law Offices of Eugene Mogilevsky, LLC have been serving clients since 2014. But Attorney Evgeny Mogilevsky's experience with the immigration process goes back even further. An immigrant from Moldova, Attorney Evgeny Mogilevsky was learning about immigration law and procedure firsthand before he even went to college. The ensuing years have seen him, and our office build up a track record of success. From our Indianapolis office, we serve all of Marion, Hamilton, Hancock, Hendricks, Johnson, Shelby, Boone, Madison & Morgan counties, througout Indiana and across the United States of America.
Call today (317) 743-7958 or reach out online to set up a consultation with an Indianapolis Citizenship Attorney at Law Offices of Eugene Mogilevsky.
Requirements for U.S. Citizenship
There are several requirements, both objective and subjective, that an applicant for citizenship must meet.
Requirements for citizenship include the following:
An applicant must pass a test that demonstrates a basic grasp of the English language.
Applicants must pass a civics exams that tests their knowledge of the U.S. Constitution, the form of government it outlines, and basic points of United States history.
An applicant must be at least 18 years old.
On a more subjective level, the applicant must be considered to have good moral character. A review of any previous criminal record can become a factor here. Applicants should be aware that a criminal record will not automatically discount them from citizenship. But it will be helpful to consult with an Indianapolis citizenship attorney, and perhaps have the attorney present during the hearing with immigration officials.
Eligibility to Apply for Citizenship
The most common first step to citizenship eligibility comes through obtaining a green card. Once an immigrant has held their green card for five years, they can make their citizenship application. There are exceptions to the five-year waiting period, including marriage to a U.S. citizen and serving in the United States Armed Force.
Once an immigrant is eligible and ready to apply, they will use the N-400 form. There are a lot of advantages to having good legal counsel available during the application process, and one of them is the ability to have an attorney present during interviews and ensuring that one's rights are protected.
How Long Does it Take to Become a U.S. Citizen?
The naturalization process can take about 2 years or more to complete -- this is simply an estimate, not a guarantee. On a national level, the average processing time for an application for naturalization takes about 15 months to process. This does not include the rest of the steps in the naturalization process.
What is the Naturalization Process?
Below are the steps to the naturalization process with average processing times:
File the Application for Naturalization, Form N-400 - 15 months
Attend biometrics appointment - 0 months
Attend citizenship interview and exam - 4 months
Receiving a decision on your application - 0 to 4 months
Take the Oath of Allegiance and receive a Certificate of Naturalization - 0 to 2 months
Reach out to The Law Offices of Eugene Mogilevsky by calling (317) 743-7958 or by filling out our online contact form. Consultations available. We speak English, Russian, Bulgarian and Greek.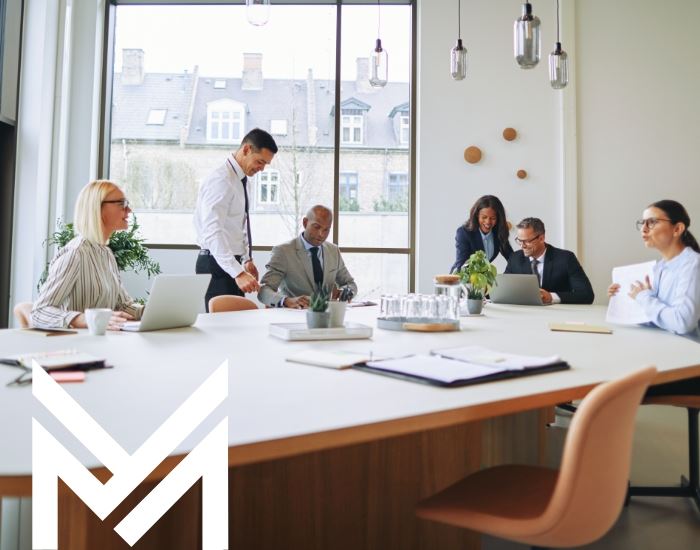 Talk to an Indianapolis Citizenship Lawyer Today
When clients come to us to talk about their citizenship application, the first thing we want to do is make them feel at ease. We know that talking to an immigration attorney and sharing important details of one's life isn't easy. We want to be sure our clients are comfortable talking with us and we work hard to earn their trust. Then we work hard on their case. At the Law Offices of Eugene Mogilevsky, LLC we know the law, we know procedure and we know the information and documentation that will be necessary.
Call our office today at (317) 743-7958 or contact us online to set up a consultation with an Indianapolis Citizenship Attorney.
Continue Reading
Read Less
Our Values Why Choose Us?
Our Understanding

One of the most important benefits of working with our experienced attorneys is our understanding of how many of the challenges we face in our daily lives are actually interrelated.

We Help You Feel at Ease

Most people do not feel all that comfortable speaking with an attorney. It's natural to be nervous. We want to put you at your ease. To that end, we do everything possible to make your experience as positive as possible from the initial consultation onward.

We Chose Our Portfolio of Services Carefully

Our goal is to ensure that you are able to achieve a positive outcome with us in virtually any situation, whether you need to create a living will, you want to avoid dying intestate, you need to set up a power of attorney, or you need help pursuing and achieving US citizenship.
CONSULTATIONS Available
Contact Our Offices
Whether you have questions or you're ready to get started, our legal team is ready to help. Complete our form below or call us at (317) 743-7958.