Spousal Support
Indianapolis Spousal Maintenance Lawyers
It's not uncommon for spouses going through a divorce to feel real apprehension about their financial future. Every marriage is different, and spouses may have different capacities for earning income, both in the present and the immediate future. The good news is that the state of Indiana recognizes all contributions to a marriage as having equal value, and good legal counsel can fight to help a spouse build a more stable future.
Get help from our reliable and experienced Indianapolis spousal maintenance lawyers by connecting with the Law Offices of Eugene Mogilevsky, LLC. We've been serving the people of Indianapolis and beyond since 2014. We bring real legal diligence to our research and preparation and genuine passion to our advocacy on behalf of clients. But the first thing we do is aim to make clients feel at ease. We know people can be nervous talking to an attorney and we want them to know they can trust us and be open.
Call us at (317) 743-7958 or reach out online. Serving all of Marion County, and throughout Hamilton, Hancock, and Madison counties.
The Purpose of Spousal Maintenance
Spousal maintenance exists so as to allow each spouse to continue enjoying the same standard of living they had during the marriage. Or, if that is no longer possible, to allow for any burdens that arise because of the divorce to be more equitably shared.
Contributions to a marriage are wide-ranging and some of those contributions are exceptionally valuable without necessarily producing income. The raising of children is a prime example. Caring for elderly parents is another. A spouse may have put a career on hold for the sake of the marriage, while the other spouse saw their income advance. The state of Indiana believes all contributions to the marriage are important, and that the final divorce settlement ought to reflect that. Spousal maintenance is a vehicle for fairness.
Contact our Indianapolis spousal support lawyers today. Consultations can be arranged by calling (317) 743-7958 or by filling out our online contact form.
Three Types of Maintenance in Indiana
Every situation is different and spousal support can come in three different forms:
Incapacitation maintenance: This applies when one spouse may have suffered a physical or mental disability that will make it extremely difficult, if not impossible, for their career to ever ramp up to the point where they could achieve the marital standard of living on their own.
Rehabilitative maintenance: This type of plan can work when one spouse simply needs some assistance in getting their income-generating capacity rejuvenated. Perhaps a spouse that took time off from an established career. Or maybe some training and education is necessary. Rehabilitative maintenance can consider this and set a reasonable timeframe for this type of spousal support to continue.
Indefinite maintenance: Spousal support may need to continue for an extended, undefined period—perhaps permanently—if a spouse is simply unable to get their income up to a sufficient level. Besides incapacitation, this might happen in a divorce where children are grown, and one spouse spent literally decades as a stay-at-home parent.
The unique factors that exist in every single marriage mean that clients have to rely on their attorney to be alert to all the possibilities that can and should impact the final spousal maintenance agreement.
"They were so supportive at every step and made the process so streamlined!!"

Hira A.

"Not only is he very smart but also very concerned, caring and easily accessible through emails, phone calls as well messages. he went beyond his responsibilities to ensure my case is done and on time I literally had to do nothing at all."

Mary G.

"He is very knowledgeable regarding the immigration process. He was very prompt and efficient in my case."

Vaishnavi P.

"We were highly impressed and satisfied with his knowledge on immigration."

Andrew J.

"Eugene was very professional and very responsive at any time of the day."

Yevhen A.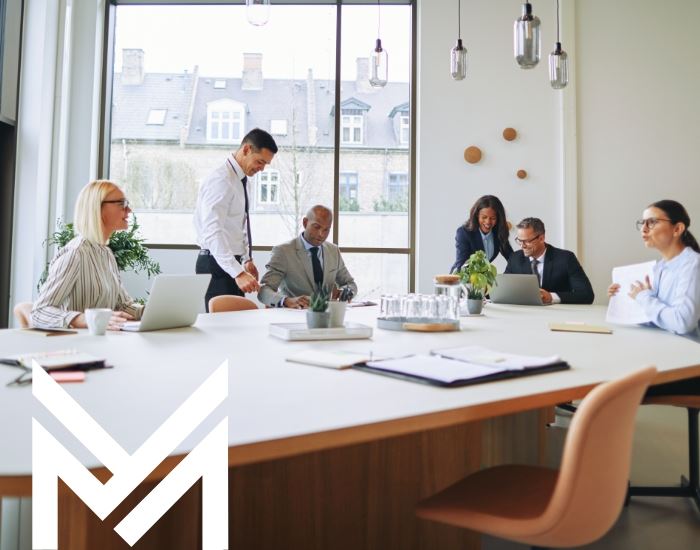 We know how much our clients are relying in the fairness of the final spousal support plan. That's why we work so hard on preparation and advocate so hard in negotiation and litigation. It's also why we make sure our clients are comfortable sharing all the details of their marriage with us. We're not here to judge anyone. We're here to fight for everyone.
Call the Law Offices of Eugene Mogilevsky, LLC today at (317) 743-7958 or contact us online to set up a consultation.
Continue Reading
Read Less
Our Values Why Choose Us?
Our Understanding

One of the most important benefits of working with our experienced attorneys is our understanding of how many of the challenges we face in our daily lives are actually interrelated.

We Help You Feel at Ease

Most people do not feel all that comfortable speaking with an attorney. It's natural to be nervous. We want to put you at your ease. To that end, we do everything possible to make your experience as positive as possible from the initial consultation onward.

We Chose Our Portfolio of Services Carefully

Our goal is to ensure that you are able to achieve a positive outcome with us in virtually any situation, whether you need to create a living will, you want to avoid dying intestate, you need to set up a power of attorney, or you need help pursuing and achieving US citizenship.
CONSULTATIONS Available
Contact Our Offices
Whether you have questions or you're ready to get started, our legal team is ready to help. Complete our form below or call us at (317) 743-7958.