Criminal Defense Law
Criminal Defense Lawyer in Indianapolis, IN
If you are facing criminal charges, it can be an overwhelming, even frightening, experience. It can be even more stressful if you've never been in this situation before, mostly because you don't know where to turn for help. The first step toward finding a resolution is to work with a criminal defense attorney who has experience handling cases like yours and helping clients like you through the maze of the criminal justice system.
Trying to navigate this process on your own is not the right answer, but you must also ensure that you choose an attorney with the experience and expertise your case demands. If you or someone you love is facing criminal charges, contact the Law Offices of Eugene Mogilevsky, LLC to schedule a consultation. Our Indianapolis criminal law attorneys can help you understand the situation and begin to mount a strong defense.
Understanding Criminal Law in America
The US legal system is split between civil and criminal law. Divorce, wills, and even commercial law are the more common areas of civil law. Criminal law, on the other hand, is reserved for those who have been charged with a crime. However, not all crimes are handled in the same way because criminal law is broken down into many subsections, and we'll explore each of these below.
Crimes Against a Person
Crimes against a person are those that involve physical, mental, or emotional harm to another person. These crimes include everything from rape and murder to assault and battery. The charges for an alleged crime against another person may be minor, such as being charged for involvement in a fight, or they may be very serious, such as being charged with murder or manslaughter.
Crimes Against Property
Crimes against property are among the most common today. These crimes generally involve interfering with someone else's property even if it's unintentional. This category includes everything from trespassing to shoplifting, burglary, defacement of property, and everything in between.
Inchoate Crimes
This category of crimes is among the most overlooked. This is likely because it includes crimes that are not yet completed, or involve assisting someone else in committing a crime. For example, acting as the getaway driver for a bank robber would fall under this heading, plotting to have a spouse assassinated without actually going through with it, or even helping a friend hide after they've committed a crime in which you had no active involvement.
This category also includes instances where the crime was never even completed. In these types of cases, the prosecutor will need to show that the accused took a substantial step toward the completion of the crime. The case cannot hinge on someone hoping to commit a crime. Conspiracy, aiding and abetting, and attempt-based crimes (such as attempted murder) all fall under this heading.
Statutory Crimes
Statutory crimes, sometimes referred to as mala prohibita crimes or regulatory offenses, includes those actions that are banned by the law, even if we don't always think of these actions as hurting someone else or their property. Although all crimes are prohibited by statute, these crimes fall differ from those we previously discussed because they may be typically thought of as "victimless crimes" or crimes against the public good. For instance, this category includes crimes such as drug and alcohol use or possession, OWI, driving without a license or on a suspended license, reckless driving, illegal gambling, or prostitution.
Financial Crimes and Other "White Collar" Crimes
Financial matters can also be criminal in some instances. These so-called "white collar" crimes are invariably nonviolent and are generally focused on financial gain. For instance, tax evasion, fraud, and embezzlement are common examples within this category. Blackmail, insider trading, and money laundering are also examples.
Whether you're facing accusations of crimes against a person, crimes against property, statutory crimes, or inchoate crimes, our Indianapolis criminal lawyers can help. Contact the Law Offices of Eugene Mogilevsky for more information about our services or to schedule a consultation on your case.
Understanding Misdemeanor vs. Felony Crimes vs. Infractions/Violations
Criminal charges are separated into different categories depending on the severity of the crime. At the bottom of the list are infractions (sometimes called violations). Next up the ladder are misdemeanor crimes, followed by felony crimes. However, you must know a few things about each of these categories.
Infractions/Violations
Infractions and violations are always petty offenses and usually involve nothing more than a fine. For instance, most speeding tickets fall under this heading. However, there are some oddities here because these are considered such 'minor' crimes.
One of those is that anyone charged with one does not have a right to a trial by jury, although you may appear before a judge. Another important difference here is that, while you are free to hire an attorney to represent you, the court is not obligated to provide you with one as would be the case in a more serious situation. Finally, in the vast majority of cases, there will not be a prosecutor in the case.
For instance, in the case of a speeding ticket, you may elect to go before a judge rather than pay the ticket immediately. You and the ticketing officer will appear before the judge, who will listen to both sides and consider the evidence before ruling whether you need to pay the ticket or not (and whether points will be added to your license).
Of course, this category is not limited to speeding tickets. Moving violations, non-moving violations, littering, and disturbing the peace are just a few additional examples. Often, there is an increasing range of fines or penalties within a particular type of infraction commensurate with severity or risk.
Misdemeanors
Often, there is a false notion that misdemeanors are not all that serious. That is not the case. These crimes can carry significant jail time (less than a full year), as well as fines and other penalties, including community service, probation, and the requirement to pay restitution in some instances.
In many cases, misdemeanor charges are serious enough to warrant a trial by jury (but not in all situations). Those who cannot afford an attorney will usually be appointed one by the court, as well. There are three different misdemeanor classes, as well. Class A carries a maximum sentence of six months to one year in jail, while Class B carries jail time of 30 days to six months. Class C carries jail time of fewer than 30 days but more than five days. However, a conviction does not necessarily guarantee jail time.
If convicted of a misdemeanor, most people will serve their sentence in county jail. Prisons are generally reserved for more serious offenders. Some examples of misdemeanors include petty theft, domestic violence, driving on a suspended license, shoplifting, and simple battery, although there are many others.
Felonies
Felonies are the most serious of all types of crimes. Most violent crimes fall under this heading, but you'll also find other serious crimes, including white-collar crimes here. Unlike misdemeanors, those convicted and sentenced to serve time will usually do so in a state or federal prison.
Sentencing for felonies usually involves significantly longer times than misdemeanors. Where misdemeanors cut off at one year, prison times begin at one year and move up from there. They can include multiple life sentences for particularly heinous crimes. Conviction does not necessarily mean that the accused will serve prison time, though.
Like misdemeanors, felonies are broken down into several different classes based on the amount of time to be served (or that could be possibly handed down at sentencing). A Class A felony carries a sentence of death or life in prison. A Class B felony involves a sentence of 25 years or longer, and a Class C felony has a sentence between 10 and 25 years. A Class D felony involves a sentence between five and ten years, and a Class E felony involves a sentence between one year and five years.
Felonies are often separated by severity or other means. For instance, someone who has had two misdemeanor DUI charges may find themselves facing a felony charge on their third arrest. Another example would be shoplifting. Depending on the value of the goods stolen, the crime could be prosecuted as a misdemeanor or as a felony.
Wobblers: Charges That Blur the Line
Finally, there are what the legal system calls "wobblers". These are crimes that can be charged as either misdemeanors or as felonies. It is usually up to the discretion of the prosecutor or the judge in the case.
Facing a misdemeanor or a felony? There is hope. Contact the criminal law attorneys in Indianapolis at The Law Offices of Eugene Mogilevsky to learn more or to schedule a consultation on your case.
How to Defend Against Criminal Charges
If you are facing criminal charges, whether a misdemeanor or a felony, it is crucial to have the right defense. Your attorney will advise you of the specifics that apply to your case, but it is helpful to know some of the more successful defenses available to those facing criminal prosecution.
Failure of Proof
In this instance, your attorney will claim that the prosecution has not proven their claim or an element of the case. To be convicted, the prosecution must provide sufficient proof. Your attorney can fight the inclusion of certain evidence and call into question the veracity of other evidence, as well as the accuracy of claims, procedures, and more.
Mistakes in Law or Fact
In some situations, mistakes made at any point from before the arrest all the way up until the trial can have a major impact on your case. For instance, in a DUI case, if the officer did not have sufficient cause to pull you over, this could be considered a mistake. Mistakes tend to fall into two categories – mistakes of law and mistakes of fact.
Complete Defenses
Your attorney may also suggest one of what are called 'complete defenses'. That is, these form the entirety of your defense and are self-contained.
Self-defense is perhaps the best example of a complete defense. This would be used in the instance of bodily injury to another person incurred while protecting yourself from harm at the hands of the other person.
A similar strategy is to claim the defense of others. In this instance, you might have caused bodily injury to an assailant when defending someone else against their assault. Defense of property and necessity are also "complete" defenses.
In some cases, an excuse may be needed rather than a complete defense. For instance, duress is considered a partial defense. If you were forced to engage in some form of illicit or illegal activity by another person, duress could be claimed. Intoxication and insanity are also included in this category.
These are just a few examples of the various types of defense that may be employed in your case. There is no single solution that fits all needs, and you should work with your Indianapolis criminal attorney to create a customized defense specific to your case and its unique elements.
"They were so supportive at every step and made the process so streamlined!!"

Hira A.

"Not only is he very smart but also very concerned, caring and easily accessible through emails, phone calls as well messages. he went beyond his responsibilities to ensure my case is done and on time I literally had to do nothing at all."

Mary G.

"He is very knowledgeable regarding the immigration process. He was very prompt and efficient in my case."

Vaishnavi P.

"We were highly impressed and satisfied with his knowledge on immigration."

Andrew J.

"Eugene was very professional and very responsive at any time of the day."

Yevhen A.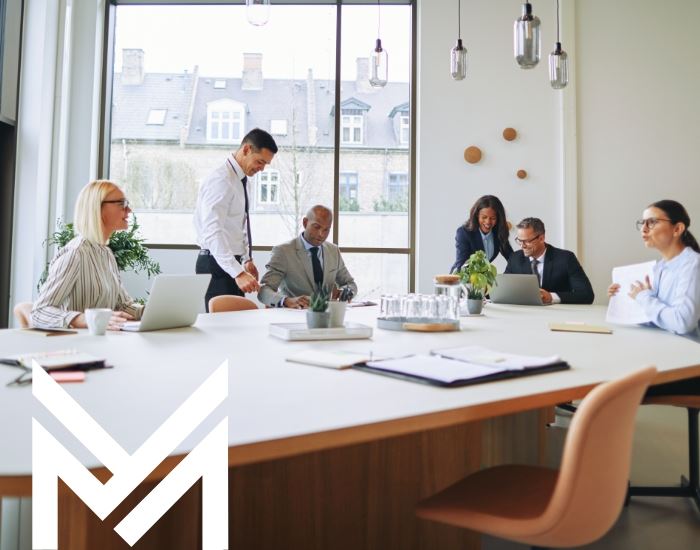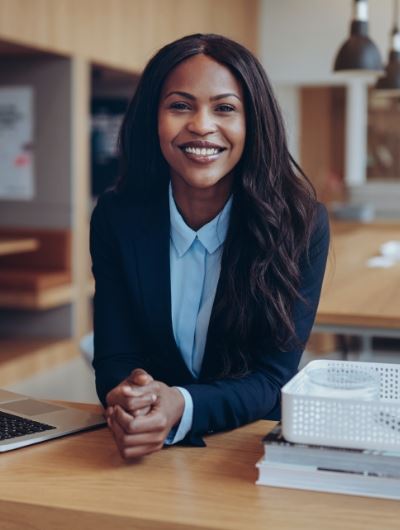 If you have been arrested and are facing criminal charges, you have rights. You have the right to an attorney of your choice and the right to have that attorney present during any questioning. You are also entitled to a fair trial and to be considered innocent until proven guilty in a court of law. The first step in protecting those rights is retaining an experienced criminal attorney to represent and advise you.
You Deserve a Strong Legal Defense
Criminal charges are never to be taken lightly. Even a misdemeanor can result in jail time, high fines, and penalties like community service. Depending on the crime, you may also face other repercussions, such as the loss of your driver's license or even the loss of your job.
You deserve a strong legal defense. At the Law Offices of Eugene Mogilevsky, LLC we represent people accused of both misdemeanors and felonies, with a focus on property crimes and DUI. Whether this is the first time you've been arrested or you have a criminal history, we are here to help ensure you have the best possible defense in your case.
Contact us today to learn more about how we can minimize the risk involved to you and how we can defend you against criminal charges in Indianapolis, IN.
Continue Reading
Read Less
Our Values Why Choose Us?
Our Understanding

One of the most important benefits of working with our experienced attorneys is our understanding of how many of the challenges we face in our daily lives are actually interrelated.

We Help You Feel at Ease

Most people do not feel all that comfortable speaking with an attorney. It's natural to be nervous. We want to put you at your ease. To that end, we do everything possible to make your experience as positive as possible from the initial consultation onward.

We Chose Our Portfolio of Services Carefully

Our goal is to ensure that you are able to achieve a positive outcome with us in virtually any situation, whether you need to create a living will, you want to avoid dying intestate, you need to set up a power of attorney, or you need help pursuing and achieving US citizenship.
CONSULTATIONS Available
Contact Our Offices
Whether you have questions or you're ready to get started, our legal team is ready to help. Complete our form below or call us at (317) 743-7958.