Prenuptial & Postnuptial Agreements
Indianapolis Marital Agreement Lawyers
Prenuptial & Postnuptial Agreements
A divorce settlement can be a difficult process. Debates over who should get what can become contentious. Some couples choose to settle these issues in advance with a marital agreement. When this is done prior to marriage, it's termed a prenuptial agreement—or "prenup" in casual terms. If an agreement is reached after marriage, it's a postnuptial agreement. Good legal counsel, that's skilled in both the law and in understanding what's important to their clients, can be valuable during this entire process.
The Indianapolis marital agreement lawyers at the Law Offices of Eugene Mogilevsky, LLC has been serving the people of Indianapolis and beyond since 2014. We bring real legal diligence to our work. But the first thing we do is aim to make clients feel at ease. We know people can be nervous talking to an attorney, especially on something as sensitive as what might happen in the event of a divorce. We want people to know they can trust us and be open.
Call us at (317) 743-7958 or reach out online. Serving all of Marion County, and throughout Hamilton, Hancock, Hendricks, Johnson, Shelby, Boone, Madison, & Morgan counties.
What's Included in a Marital Settlement Agreement
Fundamentally, a marital settlement agreement, whether a prenup or a postnup, deals with the same issues that would arise in settlement negotiations if no agreement existed.
This can involve determining what property belongs exclusively to one spouse and what belongs jointly to the marriage. The latter is subject to Indiana's equitable distribution laws, while the former will simply revert back to the spouse who brought the property into the marriage.
Regarding equitable distribution, the couple may seek to deal with that up front and make decisions on who will get what out of the marital estate.
Assets aren't the only thing that has to be divided. Debt does as well. Who will be responsible for the credit card debt? Or the car payment? Or the mortgage? All of these issues have to be settled and marital agreements seek to settle them in advance. Spousal maintenance—known colloquially as "alimony" can also be worked out in a prenuptial or postnuptial agreement.
The state of Indiana vastly prefers that divorcing spouses be able to settle their own property division, and judges will generally give deference to agreements worked out by the couple—whether that happens in a prenup, a postnup, or during standard divorce negotiations.
However, there are limits. Judges do have final say and they can decide if an agreement meets at least minimum standards of fairness and equity. Furthermore, if evidence exists that a spouse signed a marital agreement under duress, the agreement can be rendered invalid. The same goes if one spouse failed to disclose assets or otherwise misrepresented what they owned.
Contact our Indianapolis marital agreement attorney today. Consultations can be arranged by calling (317) 743-7958 or by filling out our online contact form.
"They were so supportive at every step and made the process so streamlined!!"

Hira A.

"Not only is he very smart but also very concerned, caring and easily accessible through emails, phone calls as well messages. he went beyond his responsibilities to ensure my case is done and on time I literally had to do nothing at all."

Mary G.

"He is very knowledgeable regarding the immigration process. He was very prompt and efficient in my case."

Vaishnavi P.

"We were highly impressed and satisfied with his knowledge on immigration."

Andrew J.

"Eugene was very professional and very responsive at any time of the day."

Yevhen A.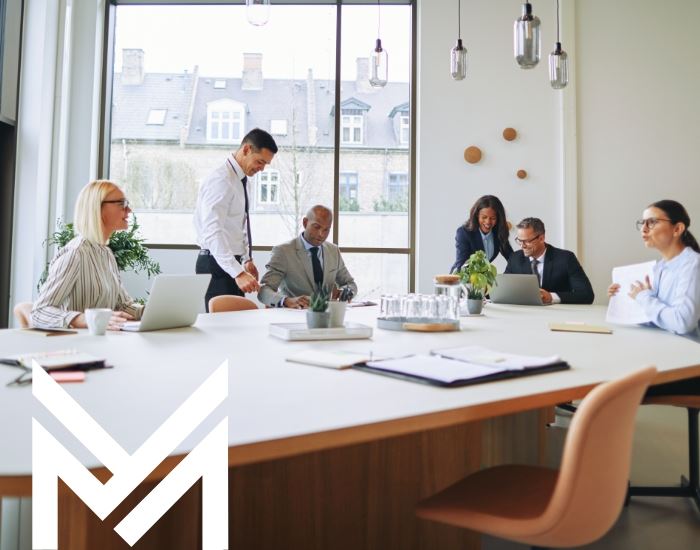 What's Not Included in a Marital Agreement
Spouses have a lot of latitude to settle their own affairs under Indiana law, but there are some matters that cannot be dealt with a prenup or postnup. That would be the custody of children. In the event a divorce occurs, this will still naturally have to be settled. Judges will still be inclined to give a certain benefit of the doubt to what the couple comes to agreement on. But it cannot be settled in advance of a divorce.
Get in Touch with Us
Attorney Evgeny Mogilevsky prides himself on being easy to relate to in conversation, and vigorously diligent in his professional preparation.
Contact the Law Offices of Eugene Mogilevsky, LLC at (317) 743-7958 or contact us online to set up a consultation.
Continue Reading
Read Less
Our Values Why Choose Us?
Our Understanding

One of the most important benefits of working with our experienced attorneys is our understanding of how many of the challenges we face in our daily lives are actually interrelated.

We Help You Feel at Ease

Most people do not feel all that comfortable speaking with an attorney. It's natural to be nervous. We want to put you at your ease. To that end, we do everything possible to make your experience as positive as possible from the initial consultation onward.

We Chose Our Portfolio of Services Carefully

Our goal is to ensure that you are able to achieve a positive outcome with us in virtually any situation, whether you need to create a living will, you want to avoid dying intestate, you need to set up a power of attorney, or you need help pursuing and achieving US citizenship.
CONSULTATIONS Available
Contact Our Offices
Whether you have questions or you're ready to get started, our legal team is ready to help. Complete our form below or call us at (317) 743-7958.