Family Law Mediator
Indianapolis Family Law Mediator
Compassionate and Effective Solutions for Your Family
As a dedicated family law attorney and registered Family Law Mediator in Indiana, our practice is committed to helping Indianapolis families navigate the complex and emotionally charged world of family law disputes. We understand that each family's situation is unique, and we approach every case with compassion and understanding. Whether you are facing a divorce, child custody dispute, or other family law issue, our goal is to provide your family with the tools you need to reach a fair, equitable, and workable solution.
At the Law Offices of Eugene Mogilevsky, LLC, our experienced family law mediator can help you find workable solutions to issues such as divorce, child custody disputes, and other family law matters. Our mediation services are designed to provide a non-adversarial alternative to litigation that is often more cost effective and quicker than litigation in court. Our experienced mediator can provide you with solutions that are tailored to the particular issues of your case, and help you reach an agreement without the need for a trial or lengthy contested proceedings.
If you are interested in mediation for your family law dispute, contact us online or call us at (317) 743-7958 to discuss how we can help you resolve your family law issue quickly and efficiently, so that you can move forward with your life.
What is Family Law Mediation?
Family law mediation is a voluntary process in which a neutral third party – the mediator – assists in resolving disputes between parties involved in a family law matter. The mediator does not make decisions for the parties but instead facilitates communication and helps the parties identify issues, explore potential solutions, and negotiate a mutually acceptable agreement. Mediation can be an effective alternative to litigation, often leading to a more amicable and cost-effective resolution.
While a mediator does not necessarily need to be an attorney, there are several advantages to choosing a mediator who is also a licensed attorney, particularly in the context of family law disputes. An attorney-mediator brings a comprehensive understanding of the legal system and the relevant laws that govern family matters, such as divorce, child custody, and support. This legal expertise enables them to provide valuable guidance and insight throughout the mediation process, helping parties better understand their rights, obligations, and the potential consequences of various settlement options.
An attorney-mediator is also well-equipped to draft legally sound agreements that accurately reflect the parties' intentions and comply with applicable laws. Ultimately, having a mediator who is also an attorney can enhance the effectiveness and efficiency of the mediation process, resulting in more informed decision-making and a higher likelihood of reaching a fair and lasting resolution.
Why Choose Mediation?
There are several advantages to choosing mediation over traditional litigation for your family law matter:
Control: In mediation, the parties maintain control over the outcome of their dispute, rather than leaving the decision in the hands of a judge. This can lead to more creative and personalized solutions that meet the unique needs of your family.
Confidentiality: Mediation is a private process, and the discussions that take place during mediation are confidential. This can help protect sensitive information and preserve relationships between the parties.
Cost-effective: Mediation is generally less expensive than litigation, as it avoids many of the costs associated with a trial, such as court fees and expert witness fees.
Time-saving: Mediation can be a quicker process than going to court, as it avoids the delays and scheduling conflicts that often arise in litigation.
Less adversarial: Mediation fosters a more cooperative approach to resolving disputes, which can help preserve relationships and reduce the emotional toll on all parties involved, including children.
How Can You Prepare for Mediation?
Mediation can be an effective tool for resolving family law disputes, but it can also be a challenging process. At its core, mediation is a way of amicably resolving a problem, which requires both parties to engage their conflict resolution skills.
These skills, which include active listening, empathy, effective communication, and problem-solving, promote a collaborative and constructive atmosphere during the mediation process. By utilizing conflict resolution skills, parties can better understand each other's perspectives, identify underlying interests, and work together to develop creative solutions that address everyone's needs. These skills help to diffuse tension and prevent escalation, allowing for more productive discussions and a greater likelihood of reaching a satisfactory agreement.
In addition to working on these core skills, here are a few more tips to help you get the most out of your mediation session:
Set realistic expectations and goals: One of the keys to a successful mediation is having a clear understanding of your objectives and what you hope to achieve through the process. Before entering mediation, take some time to reflect on your priorities and the outcomes that are most important to you. Be prepared to be flexible and open to compromise, as mediation often involves finding a middle ground between the parties' initial positions. Keep in mind that a successful mediation does not necessarily mean getting everything you want; rather, it means reaching a fair and mutually acceptable agreement that addresses the needs and interests of all parties involved.
Gather relevant information and documentation: To facilitate productive discussions during mediation, it is essential to have all pertinent information and documents readily available. This may include financial records, property deeds, parenting plans, and any other materials relevant to the issues being mediated. Organize these documents in a logical manner, so you can easily reference them during the mediation process. Having a complete and accurate picture of your situation will help you make informed decisions and streamline negotiations.
Engage in thoughtful preparation with your attorney or mediator: If you have retained an attorney or are working with a mediator, take advantage of their expertise and guidance in preparing for mediation. Discuss your goals, concerns, and any potential obstacles with them, and seek their advice on how to approach various aspects of the mediation process. They can help you develop negotiation strategies, identify areas of potential compromise, and anticipate potential challenges. By collaborating closely with your attorney or mediator, you can enter the mediation process feeling confident, well-informed, and prepared to work toward a successful resolution.
Family law disputes can be complex and emotionally charged. At the Law Offices of Eugene Mogilevsky, LLC, our experienced family law mediators are here to help you navigate the mediation process and reach a resolution that is fair, equitable, and workable for your family.
"They were so supportive at every step and made the process so streamlined!!"

Hira A.

"Not only is he very smart but also very concerned, caring and easily accessible through emails, phone calls as well messages. he went beyond his responsibilities to ensure my case is done and on time I literally had to do nothing at all."

Mary G.

"He is very knowledgeable regarding the immigration process. He was very prompt and efficient in my case."

Vaishnavi P.

"We were highly impressed and satisfied with his knowledge on immigration."

Andrew J.

"Eugene was very professional and very responsive at any time of the day."

Yevhen A.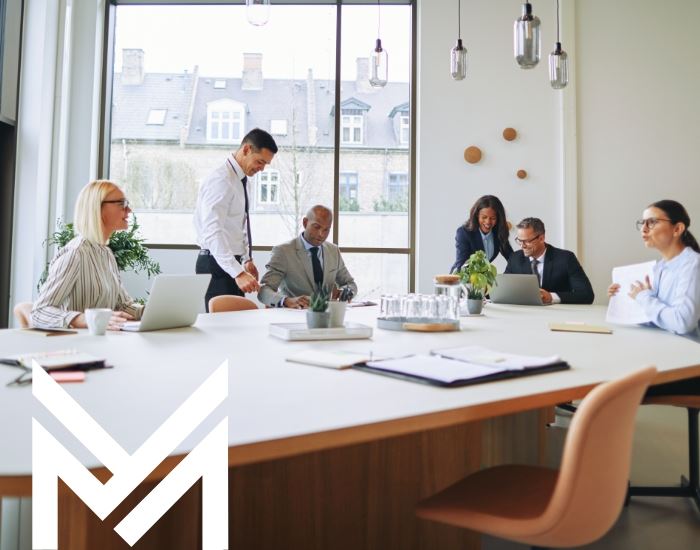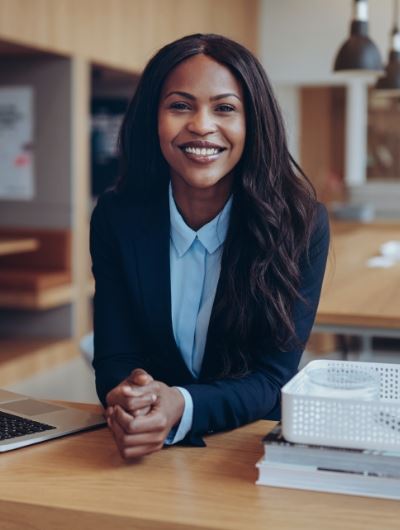 Our Family Law Mediation Services
We offer a wide range of mediation services to help you resolve your family law disputes, including:
Divorce Mediation: We can help you navigate the complex issues surrounding divorce, such as property division, spousal support, and debt allocation. Our goal is to help you reach a fair and equitable agreement that protects your financial interests and sets the stage for a positive future.
Child Custody and Parenting Time Mediation: Disputes over child custody and parenting time can be particularly challenging and emotional. We strive to create a safe and supportive environment where both parents can work together to develop a parenting plan that serves the best interests of their children.
Child Support Mediation: Determining an appropriate amount of child support can be a contentious issue. Our mediation services can help you negotiate an agreement that meets the needs of your children while considering both parents' financial circumstances.
Modification and Enforcement Mediation: Circumstances change, and sometimes existing court orders need to be modified or enforced. Our mediation services can help you address these issues in a cooperative and efficient manner.
How Our Indianapolis Family Law Mediator Can Help You Reach a Resolution
Our approach to family law mediation is rooted in compassion, understanding, and a commitment to helping families achieve the best possible outcome.
When you work with our Indianapolis family law mediator, you can expect:
Personalized attention: We take the time to understand your unique circumstances and needs, allowing us to provide tailored guidance and support throughout the mediation process.
Experience and knowledge: As a registered Family Law Mediator in Indiana and an experienced family law attorney, we have the knowledge and skills necessary to help you navigate even the most complex family law disputes.
Empathy: We recognize that family law matters can be emotionally charged and difficult to navigate. Our mediator is committed to providing a supportive and non-judgmental environment where all parties feel heard and respected.
Results: Our goal is to help you reach a fair, equitable, and lasting resolution to your family law dispute. We are committed to helping you find creative solutions that meet your needs and protect your rights.
If you are facing a family law dispute and are interested in exploring mediation as an alternative to litigation, our Indianapolis family law mediator is here to help. Contact us online or call us at (317) 743-7958 to learn more about our services and how we can assist you in resolving your family law matter with compassion, expertise, and understanding.
Continue Reading
Read Less
Our Values Why Choose Us?
Our Understanding

One of the most important benefits of working with our experienced attorneys is our understanding of how many of the challenges we face in our daily lives are actually interrelated.

We Help You Feel at Ease

Most people do not feel all that comfortable speaking with an attorney. It's natural to be nervous. We want to put you at your ease. To that end, we do everything possible to make your experience as positive as possible from the initial consultation onward.

We Chose Our Portfolio of Services Carefully

Our goal is to ensure that you are able to achieve a positive outcome with us in virtually any situation, whether you need to create a living will, you want to avoid dying intestate, you need to set up a power of attorney, or you need help pursuing and achieving US citizenship.
Consultations Available
Contact Our Offices
Do you have problems within your family that are going to require legal intervention? Be sure you get in touch with the Law Offices of Eugene Mogilevsky, LLC. We have attorneys who can help you with all manner of family law needs — all you need to do is set up a consultation with us to learn how we can help.